Welcome to Ryedale Refrigeration.
Ryedale Refrigeration is a company based in Malton North Yorkshire, serving the York, Scarborough and Pickering area.  We specialize in design, installation, servicing and maintenance of all Air Conditioning and Refrigeration equipment.
Why buy from us?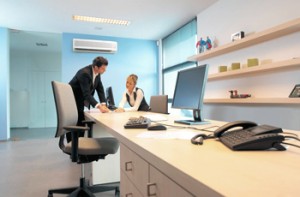 Customer care is our number one priority at Ryedale Refrigeration and we pride ourselves on the long term commitment we offer to all customers, both old and new.
All to often equipment is installed and then sadly forgotten about. Our company provides a top quality, dedicated service using experienced staff to ensure that your equipment continues to work efficiently after installation.
We have several maintenance options to ensure that air conditioning and refrigeration equipment is kept in the best condition, giving our customers total peace of mind. If and when faults do occur, we always strive to indentify and repair faults quickly to ensure down-time is kept                                                                                     to a minimum.
Installing inferior equipment happens all too often and can be problematic, time consuming and costly to business profits when spares are not readily available. At Ryedale Refrigeration, we guarantee to sell and supply equipment that is the best on the market.
All customers are treated equally; from a small corner shop to a large corporation, all our staff members are trained to respect every customer and their requirements.
Walk-in fridges and freezers, All types of refrigeration, Air Conditioning and Server room air conditioning, 
Ice machines, Cellar cooling and Air Source Heat Pumps.